How would I know if I have the right therapist?
How do you know you have the right therapist for you?
How would I know how to "train" my therapist to be able to give me what I need from treatment?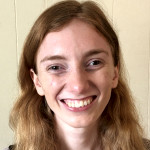 Cynthia Finefrock
LPC Associate, supervised by Martin K. Shaw, LPC-S, LMFT and Christy Graham, LPC-S, RPT-S
Self-exploration and curiosity are key. Think of therapy metaphorically like treasure hunting. You will find more together, but you both need to dig! Qualities to look for in a therapist are: 1. They specialize in the concerns that you need help with. 2. They are approachable and receptive. 3. They will consider thoughtfully what you have to say. 4. You feel safe with them. 5. They ask good questions. 6. They spend time and care on your case. 7. They are an active learner!
Sometimes, you and your therapist are not going to agree; in which case, you need to be a self-advocate and bring up the questions and insights that you have gained through introspecting and exploring who you are. Remember, if your therapist doesn't have the information they need, they might not see why you are thinking a certain way. This necessitates vulnerability on your end. It is also important to educate your therapist on the things that matter to you, your experience, or your identity. Understandably, educating others can be exhausting when you are always doing so and when it is emotionally challenging to explain such matters. So, the right therapist should take it upon themselves to do their research and ask you good questions. But you also need to help your therapist by educating them, assuming the best in them, and self-monitoring for when you have the spoons to educate and when you don't.
---
View 123 other answers
More Answers