I Sometimes I feel like I hate myself
I feel like I hate myself physically and emotionally sometimes. How can I start accepting myself and be more confident?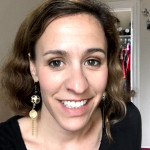 Self-doubt and self-hatred are such common and unpleasant experiences and really worth understanding! Therapy with the right person can really help. When in your life do you feel the most confident? What gets in the way of you accepting and loving yourself (big question!). You can and will uncover that confident self!
---
View 4 other answers
More Answers