The organization I work for has told me I cannot go to my 12 step meetings
This is my recovery, and I don't feel that it is okay for them to ask this. They told me it is policy due to the fact that I may run into a peer there. I am a peer counselor in the small community that I grew up in. I am in recovery myself. I was asked to come work for this organization after I was two years sober (I was in treatment in this organization). I work with mental health peers and run life skill groups. I don't work with substance peers.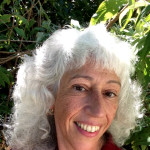 Seems you would benefit more from legal guidance than from therapist advice.
For example, I imagine policy must be presented in writing to the prospective employee prior to signing a contract of employment.
If you were not given in writing the organization's policy of employees not being permitted to attend meetings, then I doubt the organization can hold you accountable for policy which you never were informed existed.
There are workplace rules and regulations which your matter may be protected by.

Since attorney fees are high, first look on your state's website for any agency your state government has which monitors employee rights in the workplace on being informed on policy.
If you are in the right, as to having the right to not follow policy about which you never were told, then the next point to consider is whether or not to take any action based on your finding.
Being legally in the right doesn't guarantee your workplace will be happy to accept they are wrong.
The next step is to consider your own peace of mind working for an organization which essentially believes violating your civil right to free association, is ok.
You may decide on a longer term plan on leaving this place. Usually when an employer does wrong in one area, they are also doing wrong in other areas of the workplace.
---
View 2 other answers
More Answers