How can I get "out of my head" and stop obsessive thoughts?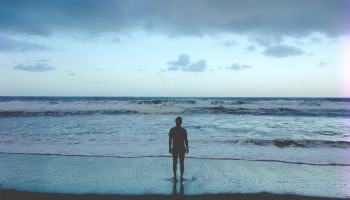 Often times I find myself thinking scary thoughts and sometimes I even scare myself into thinking that something bad is going to happen to me. Once it starts, the thought continues going through my head and I can't get it out. How can I stop these thoughts?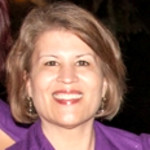 Scary thoughts can feel overwhelming at times as well as feeling quite real. I want to acknowledge how scary they can feel, but there is hope and new skills you can learn to work with these types of thoughts. The first step in working with scary or negative thoughts is to acknowledge that they are just thoughts and we can choose to follow the scary thought streams or work with cutting them off or ignoring them. I also realize that might seem really hard to do, but here's a good way to think about the brain and how thought patterns work. Thoughts arise in the mind all the time, our brain is a thought machine. Many thoughts drift by like clouds and we don't pay any attention while other thoughts arise and they trigger us in a particulate way, i.e., scary, angry, happy, sad, and when those thoughts arise we can chose to pay more attention to the thought which can lead us down that particulate thought stream that will lead to fear and anxiety. So, how do we work or stop those scary thought streams? One new skill to implement comes from the work of Rick Hansen, he wrote the book Buddha's Brain," he teaches that we need to give more energy and attention to the positive thoughts or positive memories we hold in our mind and pay less attention to the negative thoughts. Hansen asks us to imagine the brain this way, the brain is like Velcro with negative thoughts and like teflon when it comes to positive thoughts. There are reasons that our brain works this way, but I don't have time to go into all of that in this response. So, it's just important to remember we have to work at positive thinking, actually pausing throughout the day to focus on positive feelings and memories, this will help the mind reinforce positive thought streams and help reduce negative thought streams over time. If a scary thought arises try to replace it with a happy experience for at least a couple of moments, and see if that helps reduce the negative charge connected with that scary thought.
---
View 4 other answers
More Answers