Why can't I let myself trust my partner?
I've been with my partner for 4 years. She's given me no reason not to trust her. But lately I've been overreacting a lot when she's just doing normal things. I think it's triggering my bad past relationships.
How can I get rid of these insecurities and be more trusting with her?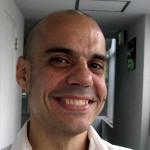 Remember that all relationships center around 3 simple values:

Honesty
Trust
and Respect...
...in that order, too...
If you are unable to trust, then you are fundamentally dishonest about something in yourself;
Moreover, whatever you do not honestly experience, you do not honestly express out to another;
To be honest with oneself is where most people fall down... and, when you do fall down, pick yourself up... and get back on the horse :)

---
View 2 other answers
More Answers