How do I deal with the pain of losing my baby?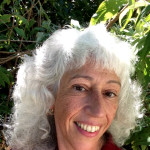 Recognize and allow yourself to know your feelings. And, let this process take as long as it naturally requires. You won't feel this way forever, and the feelings will dissolve by themselves once you've accepted them.
Also take good care of your physical self during your grieving time. Grieving usually means people withdraw themselves from everyday life as much as possible.
While emotionally it is necessary to primarily care about knowing your recent loss matters, monitor yourself to eat properly, keep your house in good shape, wash your clothes and take care of your personal hygiene.
Otherwise it is possible to get overwhelmed from your own self-neglect of daily life.
Finally too, a major loss such as you have, is a time for reflection and re-evaluation of overall life happiness and direction.
Let yourself know more about who you are and in which direction you'd like to go as your grief feels more manageable and you regain interest in everyday life.
---
View 2 other answers
More Answers