I feel really uncomfortable around other people
When I'm in large crowds I get angry and I just can't deal with people. I don't really like other people (I prefer animals) they make me nervous and scared.
I lay awake at night thinking and having conversations in my head and i almost always end up making myself feel terrible and crying, I have more conversions in my head than I do with actual people.
I don't know what's wrong with me and why I feel this way. What should I do?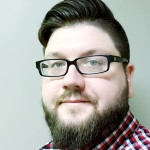 Reaching out to talk about these issues is an important first step. Finding professional services might be recommended if these issues are happening more and more. A few things to note...
Anger is an important secondary feeling to be aware of- it keeps us safe, allows us to stand up for ourselves or others....but it also harbors a myriad of disadvantages. But its secondary. It's more necessary to understand the primary emotions behind the anger- worry, confusion, frustration, fear, loneliness, etc...
Anxiety has a lot to do with worrying about the future, especially things that we might not be able to control. If we focus our worry on negative things- mistakes, failures, or messups then we will inherently tell ourselves negative things about ourselves. People tend to dwell on the negatives without embracing, or as t least recognizing, the positives.
---
View 15 other answers
More Answers