What should I do about not being sexually attracted to my girlfriend of five years?
Nothing we've tried has worked so far.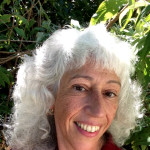 Probably what you should do is decide whether you can continue having a romantic and sexual relationship with someone to whom you don't feel like having sex.
Five years is long enough to know that the way you feel toward your partner is more than likely going to remain this way.
Talk with your gf about your feelings because she may not wish to be in a relationship in which her partner is not sexually attracted to her.
---
View 1 other answer
More Answers