I just lost my grandpa
I just lost my grandpa and i'm having a rough time with it.
I need some help to deal with the loss, but I don't think I can pay for counseling. Where Can I get help?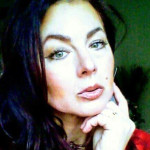 Dr Traci Kochendorfer
Time for you to " Claim IT" with over 15 years in health and wellness, Ph.D Psy.D D.D. F.P.L.C. recognized on TV and Magazines,
Prayer online requests. Search for free spiritual support for grief.
---
View 15 other answers
More Answers