Could a car accident add more problems to my posttraumatic stress disorder?
I have been diagnosed with posttraumatic stress disorder due to my military experiences. Not a year ago, I had a car accident. Could this experience add more problems?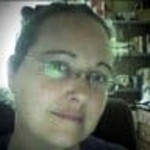 Mindy Ross
We get there together one step at a time.
Post Traumatic Stress Disorder can occur after any traumatic event where a real and present threat of harm or loss of life to yourself or others is present. Yes, a car accident could increase PTSD symptoms such as hyper-vigilance, anxiety, nightmares, re-playing the event, etc. Depending on the severity of the accident new triggers might exist. This is not to say that you cannot recover. Are you currently experiencing additional trauma symptoms?

---
View 3 other answers
More Answers