How can I learn to be content and at peace?
I recently broke up with my boyfriend After being together for over 4 years. I truly believe I did the right thing, but omehow being single now has made me very needy and unsure of myself.
I am seeing someone casually and I am losing my mind with anxiety about how he feels about me and this need for validation.
How can I learn to be content and at peace with myself regardless of my career, relationship status, etc?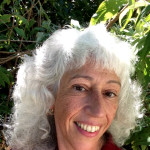 Possibly you haven't completed your phase of mourning the recently passed relationship and lifestyle which surrounded it.
Relationship breakups mean a person's entire life goes through an adjustment since the relationship impacted all areas of your life.
Give yourself some patience to restore yourself from the old relationship.
When you feel whole again then more than likely you will lose some of the anxiety wondering what your new casual partner feels about you.
And instead of wondering, you may simply decide to ask the person your question!
---
View 5 other answers
More Answers