I feel completely alone in my marriage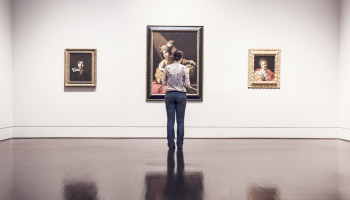 I have been married for 11 years. Within the past 2 years we have drifted far apart. We coexist together but there is very little personal interest in each other. I often feel that my husband has "friends" at work that he is more emotional invested in than me. I feel very alone and just uncared for. Is there anything I can do to feel reconnected?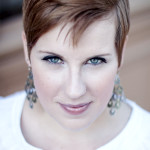 Piggybacking on the other respondent's suggestions, I also agree that most couples could use more frequent and more bonding communication in their relationships, and this is a GREAT place to get the ball rolling towards reconnecting.
Surveying the demographical data on long-term relationships, it's pretty common for couples to start to struggle around the 7-10 year mark and in fact, that's often when first time divorces happen. And for lots of reasons...most of them having something to do with beginning to take one another for granted and no longer doing the little things that nourish the relationship and light our partners up. Seems like you've encountered this in your own relationship...where he appears to be neglecting your need for emotional connection with him.
Doesn't have to be this way though. And from my own personal clinical experience, I can tell you that when even ONE partner is willing to make some small but powerful changes, they can often ripple outward to the other partner and bring about miraculous outcomes!
So my encouragement to you is this - if you're still in love with him...even a little bit...and you're down to try something new, there's hope! As hard as it may be, I would ask you to try and focus on YOUR own side of the street when approaching him. Use an open and curious approach with him.
Ask him what he thinks he needs in a marriage.
What is it about you he fell in love with?

What helps him feel more fulfilled as a man and as a husband?

What little things that you have done over the years does he appreciate?
Like Sherry said, if you can get him talking, there'll be plenty to work with. We only need a spark to kindle a fire. If he can give you a list, you'll have a blueprint for getting him to reconnect with you and it opens the door for you to offer him little suggestions as well.
By the time a couple reaches the point where you're at, there's usually very little fun going on. We've stopped enjoying one another's company. Try and think creatively about some shared experiences he might be willing to do. A picnic? Happy hour? Concerts, museums, cooking class, new sexual behaviors...the list is as infinite as you want it to be!


Some of my favorite suggestions for couples looking to understand how they got here and how to build their way out are:
And of course, I'd be remiss if I didn't suggest that if you're open to the idea, maybe some individual and/ or couples counseling could be helpful too.
My very warmest regards to you,
Tamara Powell, LMHC
---
View 8 other answers
More Answers