How can I help my girlfriend?
My girlfriend just quit drinking and she became really depressed. She told me that she wants to move. What can I do to help her? I want her to stay.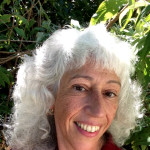 People often have very different values and opinions when they are drinking excessively and when they stop drinking so much.
Did the two of you share drinking as an activity? If yes, then did you stop drinking too?
Often when partners meet each other as drinking buddies when one gets sober, the relationship ends. Once the terms of any relationship changes, one possibility is that it dissolves.
The best way to go is to start the conversation of what you genuinely want. This is the only way she'll really know your thoughts.
Ask her to give serious consideration and discussion over at least a few weeks or months, to moving away from you. This is a fair request since you are in a relationship.
If she's changed so much by giving up drinking, which is possible, that she no longer wants to be in relationship to you, then you are better off being without a drinking gf, even if the truth she delivers is a hurtful one.
---
View 3 other answers
More Answers