How can I get my husband to listen to my needs and talk to me?
I tried telling my husband I was depressed, and he ignored me. He said "you're always sad or depressed." And he picked up his phone and ignored me. I said, "Please don't exaggerate, that isn't true." And he said, "Whatever babe. You just want to be sad."
How can I get through to him so he will take me seriously?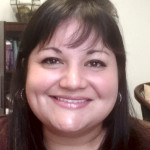 Ouch. It's really hard to deal with a spouse that isn't taking you seriously. In this case, I would plan for and schedule a time to talk with him about this. I would tell him that you need about 30 minutes to talk to him with minimal interruptions about something that is important to you. Schedule a time, write notes if you need reminders about what you need to express, and tell him how you feel.
Ideally, you would focus more on I-statements instead of telling him what he is doing wrong. For example, I feel ignored vs You always ignore me. By focusing on how you feel, he is less likely to feel attacked and get defensive.
Some people go to couples or marriage counseling for help with communication. Chances are there are things that BOTH of you do that hurts your communication. Overall, try to talk to him directly and try not to get defensive. If he continues to say, you're always sad - then stay calm, say "okay, can you help me understand that more?" or "That's interesting. Tell me what you see."
Reach out to a couples counselor for more help with communication strategies. Sometimes a 3rd party can help you both see things in a different perspective. Hope this helps!
---
View 5 other answers
More Answers