How can I get over this girl I only knew for a year?
I met this girl in high school. She had switched schools at the end of the year, and I have not seen her since. It's been a few years. We had a very good and friendly relationship, and we seemed to have a lot in common. I never gained the courage to ask her out.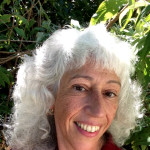 One way to make good use of the situation you describe is to prepare and rehearse within yourself the way you'd handle a similar situation in the future.
Since a lot of time has gone by since you and this girl saw each other on a regular basis, right now you've got no idea if you'd feel the same way about her today as you did a few years ago.
The relationship does point out the priorities and values you hold for a potential partner. That you liked the friendliness you shared is good for you to recognize. This way you realize you like friendship as a relationship property. To have lots of similar interests, is another quality you appreciate in a partner.
The more you know about what you do and don't like in a partner, the greater your chance to notice these qualities in someone new who comes along your path.

More Answers