I don't like going outside anymore
I don't understand why this is happening. Why do I feel this way?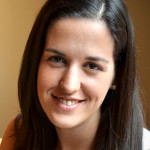 One reason may have to do with physical anxiety symptoms. This is common for people who experience panic attacks or physical anxiety symptoms. Often it begins with just avoiding certain places or activities where the symptoms happen. Over time, it's common for it to spread to more and more places and situations until many people get in the habit of not leaving their home at all in an effort to avoid the symptoms.
---
View 3 other answers
More Answers