How can I tell if my spouse had sex with a prostitute?
My spouse visited the red light district a couple of years back in Amsterdam. After he got back from the trip he got me tested for stds. In the aftermath he has provided multiple versions of what happened, from having a total blackout to being touched by a prostitute. How do I know if he had sex?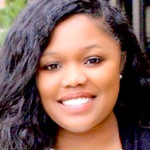 One question I have, is how would this impact your relationship now if you were to know the answer? It sounds as though you may be experiencing issues with trust in your relationship. I believe the bigger issue here is not whether or he has had sex with someone else a few years ago, but more that you lack trust within your relationship. Are there other behaviors you've noticed that indicate untrustworthiness? It may be worth exploring sources of mistrust versus dwelling on a possible affair. Hope this helps.
---
View 12 other answers
More Answers