How would I know if I have the right therapist?
How do you know you have the right therapist for you?
How would I know how to "train" my therapist to be able to give me what I need from treatment?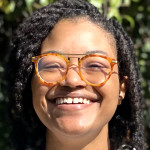 One of the first things you should feel with a therapist is a safe and non-judgemental space. As a therapist, my number one goal is to make my clients feel comfortable with sharing the darkest parts of their life. The next thing you should recognize is the therapist challenging you to think beyond your current scope of focus.

---
View 123 other answers
More Answers