How can my marriage be fixed?
I've only been married three months. Every week, we argue about something, and it seems to be getting worse.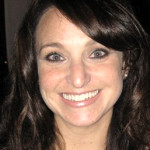 One key factor to consider is, are you able to repair after your arguments? It seems from your question that repair is lacking after any disagreement or argument. When couples are able to repair after an argument, they have an opportunity to learn more about each other's needs moving forward.
I'm also curious if you're having the same type of arguments over and over? If you're stuck in a particular pattern, and can start recognizing what happens between you when this pattern happens, then you can start to name it. Once you name it, then you can take a break to cool off and come back to each after your nervous system has had a chance to calm down (about 30 minutes). The key here though is to make sure you have a plan in place - when things are good between you - an agreement between you that when you both start to get escalated, you'll name it or have an agreed upon code word to signal you don't want to continue this cycle, and then agree to cool off and come back together at a later time. That way, when this is enacted during an argument, nobody feels abandoned during the cool off time. Rather, both partners know they will return at a time when they can truly hear each other and hear their needs.
---
View 1 other answer
More Answers