PTSD is impacting my whole life
I have PTSD. The side effects are really bad and have impacts on sex, anger and my relationships. I even lost my job month ago.
How can I get my life back?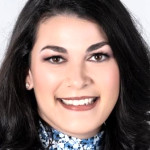 Often people with extensive trauma have difficulty talking about it. This lessens the impact of traditional talk therapy and there benefits. There is a helpful therapy called EMDR that is limited in the amount of talking and also has quick benefits for the reduction of symptoms. For those who are in great distress you can also complete EMDR therapy every day if you would like/have the means. This can quicken the recovery time from these distressing life events.
---
View 8 other answers
More Answers