How can I be interested in the same sex after nearly 40 years of being straight?
After 40 years of being straight, how could I now find myself interested in people of the same sex? I have had a few same sex encounters of my own doing.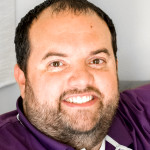 Numerous studies have found that sexuality is fluid and it evolves over time. Sexual orientation is very much a spectrum that one can move around in time. It does not mean there is anything wrong with you or that you necessarily have been hiding "in the closet" all this time. Your sexuality is unique to you. There is nothing wrong with exploring your sexuality as long as everyone is on the same page. I always recommend practicing safe sex too!

---
View 16 other answers
More Answers