Is it wrong for me to be attracted to my girlfriend?
I'm 15 and my girlfriend is 14. Am I a pedophile because I'm attracted to her and she's under 18?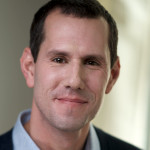 David Klein
Humanistic Psychotherapy for Individuals & Couples
Nope! In fact you are NOT a pedophile. That term is reserved for older adolescents attracted to children, or adults who are attracted to children. I see an age difference as being one key factor in determining pedophilia if the older person is still in adolescence. You being only a year older than your girlfriend doesn't qualify, so go right ahead and be attracted to your girlfriend without shame!
---
View 4 other answers
More Answers