Is it wrong for me to be attracted to my girlfriend?
I'm 15 and my girlfriend is 14. Am I a pedophile because I'm attracted to her and she's under 18?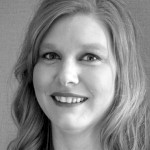 No, that's perfectly normal. You're under 18, too. You're only a year older than she is. This is absolutely normal. What would be wrong is if you did anything to her against her will. Always remember that NO means NO, respect her, respect yourself, and be a normal teenager! Have a healthy relationship. Holding hands, kissing, and more should only be done when both are comfortable with it and agree to it. Although it is frowned upon by a lot of people, it's no secret that teenagers do have sex (even if their parents and perhaps religion would definitely not want them to do it). Only you can make the choice that is right for you. Just be responsible in the choices you make. Some states have laws on what age is old enough for consensual sex. You'd be surprised how young those ages are. A 14 year old having sex with a 20 year old would be against the law, but someone the same age as her, or just one year older is not. "Wrong" can be defined in a lot of different ways, though. Is it against the law? No. Is it against your religion? I can't answer that for you.
You can, however, have a relationship that is not physical in any way. It's okay to just be with her and enjoy her company. You can hang out, watch movies together, go on dates, do whatever it is that both of you enjoy doing. Your relationship can be anything you want it to be.
---
View 8 other answers
More Answers