How do I overcome the nightmare from the domestic violence of a past relationship?
I am a survivor of domestic violence from a past relationship. Even after seven years, I still have horrible nightmares. I wake up in sweat, and the dreams feel so real.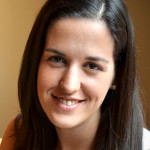 Nightmare are actually very common for survivors of domestic violence. If they are affecting you the the point where you feel like you need to do something, you may want to consider processing your memories of the events with a trained trauma therapist. Another good option, may be to attend a support group for survivors where you could process your memories in a safe space where others will be able to provide support and understanding for what you went through as well as encouragement for the strength it took you to get out of that relationship. You may also want to consider completing a screening or assessment to rule out post-traumatic stress disorder as well.
---
View 1 other answer
More Answers