How do I fix my relationship?
My boyfriend is in recovery from drug addiction. We recently got into a fight and he has become very distant. I don't know what to do to fix the relationship.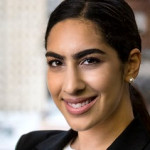 My empathy goes out to you. Relationships are tough enough and i'm sure your partner being distant has been upsetting for you. You are confused and want to mend the relationship with him, but are finding it so hard to do. Relationships require both people to work consistently in order to keep them happier, but if it is only you that is actively trying to repair the relationship, it can be emotionally draining.
Perhaps expressing you feel using I, you statements can be beneficial. Do not accuse him or use "you" statements like "you are so distant" or "you don't even care".Start out sharing your feelings by saying "I feel sad when you don't return my phone calls" or "I feel confused about our relationship ever since you have been keeping to yourself". He may have a valid point, or might have been hurt by the argument and retreated as a result of it. Regardless of why, use this time as a great opportunity to practice healthy communication.
If you think you are not ready for a conversation like that, couples counseling can be excellent. You will have a skilled facilitator guide the conversation and help you both communicate with one another.
---
View 2 other answers
More Answers