I just lost my grandpa
I just lost my grandpa and i'm having a rough time with it.
I need some help to deal with the loss, but I don't think I can pay for counseling. Where Can I get help?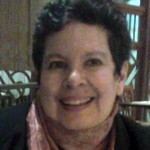 Audrey ONeal
Bi-lingual Psychotherapist and HeartMath Certified Practitioner
My condolences to you. Dealing with the loss of a loved one is certainly an emotionally devastating experience particularly in the early stages of grief. Healing from grief can include counseling, but also attending grief support groups can be helpful. Generally, there is no cost for attending a group apart from a voluntary donation.The universality of experience as well as the cohesion that happens between members contributes to healing in a significant way. During a pandemic, meetings may have been cancelled. However, you can also find support in attending online grief support groups. Compassionate Friends is an organization which helps families deal with the death of a child, but their website provides excellent resources for related groups you might want to explore that may lead you to an active online support group. All the best to you.
---
View 15 other answers
More Answers