Should I tell my separated wife that I'm expecting a child with the woman I'm dating?
I got married in 2014. I have a two year old son. His mom and I decided to separate due to my infidelities. We've tried to reconcile our differences but it never works out. Since we've been separated, I've dated someone, and we are expecting a baby girl. Is this something I should mention to my wife? The current woman whom I'm dating has been telling me for months to break up with her, but it's hard because I actually love her.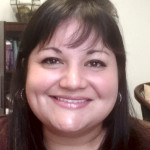 My answer is yes, you should tell her because you have a child with her. She is the mother of your son, and this new baby would be his half sister. I think telling her is mature and appropriate. Usually procrastinating just makes it worse.
Another thing to consider. Would you want her to tell you if she was pregnant with her boyfriends baby? Hope this helps, take care!
---
View 1 other answer
More Answers