How do I get my husband back?
My husband and I are separated and he doesn't even want to talk to me.
He says he doesn't love me anymore, but I would do anything to get him back. Is there any hope?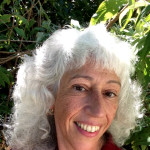 Most important is to take care of your feelings regarding that he has left you.
From your description there doesn't seem to be much hope your husband would like to keep the marriage going.
Has a long time passed since the two of you separated? Sometimes, and really this is very rare, people decide to return to their marriage.
If he impulsively decided to leave and now is a short while since he did this, then there is some hope he will decide to stay together.
If he's been out of the house for a while and tells you what you wrote, then there is greater chance he's had time to think through to split and will follow through.
As painful as it is to hear that someone with whom you'd like to be, doesn't want to be with you, accepting your hurt feelings will eventually let you come to peace with your feelings.
To keep hoping against the facts of what he's said to you, only makes your own pain intensify.
---
View 3 other answers
More Answers