What can I do about instant and major mood swings?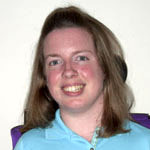 Mood swings can be related to many different things. I don't know whether you're talking about changes between feeling angry and depressed or any number of other things. Sometimes major and sudden mood swings can be related to chemicals in our body that are changing rapidly.
Try keeping track of your mood swings on a daily basis for a week or so. It would also be helpful to note how well you sleep during the same timeframe. Also be aware of anything you know of that is contributing to your changes in mood.
Because you used the words "instant" and "major," it would be helpful to discuss this with a mental health professional or your primary care physician so you can have some more specific ideas.
---
View 1 other answer
More Answers