I'm in high school, and I want to be a psychologist
I just wanted to get to know one so I can hear about their college experience and the courses they took. I also wanted to know if they enjoy their job and how long they were in school.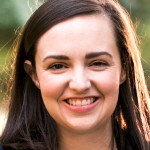 Mental Health is an exciting and rewarding field. I hear you saying that you want to be a psychologist, and that is one path to working in mental health. You could study psychology, social work or counseling to become a practicing therapist. I am a Licensed Professional Counselor Associate and a Licensed Clinical Addiction Specialist. I currently provide assessments and supervise several counselors in a large clinic in Asheville. I also have a private practice online. I studied Sociology and Interpersonal Communication as an undergraduate, and then I received a counseling masters degree. My master's degree was comprised of several supervised practice courses and theory courses. I really enjoyed my education, and I find my career equally rewarding and enjoyable. If you are considering working in the field, I recommend emailing several counselors, social workers, and psychologists in your area and setting up an informational interview. Not everyone you contact will be willing to give you their time, but many may. This will help you determine which path to therapy may be right for you. Licensing restrictions and abilities vary state to state and a local practitioner may be able to provide you with a specific list of challenges/triumphs about their particular license and education. Psychologists are usually PhD level practitioners and require more education to begin. LCSWs , LPCs and LMFTS can practice with a master's degree. Best of luck! This is an exciting time.
---
View 1 other answer
More Answers