I completely lost myself—how can I find myself again?
I've become so jaded that I can't control my thoughts. I cannot focus on anything and been having anxiety attacks.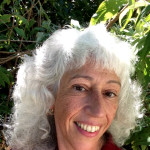 Maybe your thoughts require your attention and the best course would be to pay attention and follow them!
If you're in an especially stressful or uncertain time in your life, then the best way through is to understand the tension you feel.
It keeps trying to get you to know whats going on deep within you.
Anxiety is a sign of stress and weariness. Your thoughts are a chance to simply rest and know what they would like you to know.
Then, when that process is finished your anxiety will no longer be necessary and will most likely leave you alone.
---
View 1 other answer
More Answers