Why do I feel like I always need to be in a relationship?
I have suffered many things at home and school. We never went to the doctor to diagnose depression or anything like that, but I always feel like a part of my heart is missing. I try to fill it in with objects or, in this case, a woman.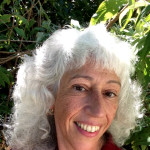 Maybe the reason is not having confidence in the love you give to yourself.
Possibly you consider the quality of your self-love as inferior to love someone else gives you.
The best way to push through to your own self-comfort and acceptance is to be aware of this tendency so you can remind yourself to practice appreciating the unique love you give to yourself.
---
View 2 other answers
More Answers