How can I be less afraid of people?
I am a female and in my early teens. I don't want to feel afraid of people. When I meet someone, I know that they are okay, but I still feel afraid.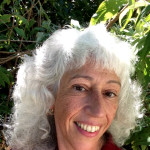 Maybe the problem is learning to trust yourself to not be afraid other people!
Reflect on what you believe would increase your trust of believing your own judgement on whom to trust.
If you've had any type of violation during your growing up years or witnessed someone in your family be violated, emotionally, physically or through some terrible accident or incident, then you may hesitate to believe other people are safe and not to be feared.
Give yourself plenty of time and reassurance that as long as you are making sincere effort to increase you comfort around other people, eventually you will succeed.
More Answers