How can I deal with depression stemming from chronic pain?
I have a severe back problem. I've had 3 major and several minor operations, but I'm still in constant pain. How can I deal with the depression from this chronic pain?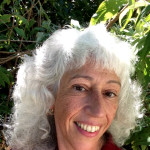 Maybe if you started to address questions of an inner nature of what changed in your life as a result of the back problem.
To know your limitations and the areas of your life which they affect, will greatly contribute to stronger self-knowledge within you.
Greater awareness and sense of direction very often decreases depression.
---
View 1 other answer
More Answers