What can I do when my family doesn't accept my sexuality?
I'm a teenage gay girl, and I'm in love with a girl a few years older than me. She loves me too, but we're not physically together at the moment. I've been thinking about being transgender soon too, but my family doesn't accept me, so I honestly don't know what to do about that because I feel like I have to constantly hide the real me. It hurts so much to hide the real me. What can I do?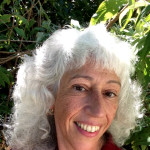 Many people do not accept the reality of gender beyond male and female.
Obviously if your family doesn't accept your questioning status then this feels painful.
All you really can do is continue your self-examination and know you're in a non-supportive family of doing so.
To know the truth about your surroundings is much better than to not know, and also much better than pretending you are not in your current phase of gender expression questioning.
---
View 1 other answer
More Answers