Should I end it?
How do I decide if I should end my relationship with my boyfriend?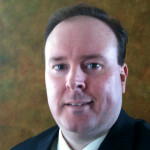 Making the decision to end a relationship is never an easy decision. However, here are three signs that it may be time to end an unhealthy relationship.
There are More Negative Interactions Than Positive Ones
Every relationship has its good interactions and its not-so-good ones. But there are those relationships that seem like every interaction is tense and filled with negative emotions. When communication becomes difficult or impossible, the relationship is beyond fixing.
Vastly Different Needs
In the beginning of a new friendship or romance, it's easy to try and compromise with one another, making certain both person's needs are being met. Over time, some friends or couples realize their needs are too different. For instance, in a romantic couple, someone may need more sex than the other. Someone may need to always be in control or have a need to lie. These kinds of clashing needs are a red flag for any relationship.
A Blatant Lack of Respect
Respect is essential in relationships. But sometimes there are those individuals that seem incapable of respecting the other person, their needs, their boundaries, their wishes, etc. These people tend to be on the narcissistic spectrum and are incapable of having empathy or respect for others' needs.
---
View 21 other answers
More Answers