How can I keep a long distance relationship going?
We weren't long distance until he joined the military. I love him and I know he loves, me but it's complicated. He said he's not going to find someone else, but I'm afraid. How do I keep our relationship going?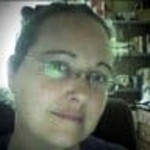 Mindy Ross
We get there together one step at a time.
Loving someone in the military is hard. My husband and I joined the USAF two months after we got married! How long do you expect to be apart? Do you have access to Skype or something similar? How far away from each other are you? Can you meet half way periodically? I have a number of military friends who have dates over the miles with facebook live. They pick a restaurant, order, and talk about their day. It's super cute and sweet. What are some things that you have tried?

---
View 3 other answers
More Answers