How can I get counseling if my primary care physician won't help?
I suffer from adult ADHD, anxiety disorder, and depression. It has been difficult to find a doctor in my area and my primary physician won't help. I am unemployed and overwhelmed. What would you suggest I do?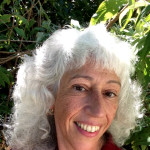 Look up online what the local hospital offers to people. Also, google some of the key words you just wrote here, like depression and counseling, low-cost counseling.
Did your primary physician tell you their reason to not help you? If not, then ask the person to tell you their reasoning. Even if the specific doctor won't help you, by understanding their reason, you may be able to work with the answer you hear.
---
View 2 other answers
More Answers