How can I deal with a "crush" in a relationship?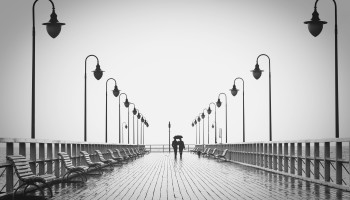 I've been in a long distance relationship with my girlfriend for just over a year. This past week she admitted to me that she has feelings for another guy. She says it's "just a crush" but I don't know how to cope with it.
How should I deal with this?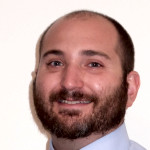 David Routt
President and Clinical Counselor at Totius Therapies
Long distance relationships are very difficult to maintain, not just for the lack of communication, but also because of the lack of intimacy that comes along with it. Even if you have spectacular communication while in a long-distance relationship, it is difficult to maintain intimacy because you are lacking in the physical contact aspect of intimacy. Here, we are not talking about sex, but about the emotional connection that happens along with physical contact. It is also hard to have shared experiences when the two of you are in separate places. These are the challenges that you face, but there are some ways to improve your odds.
The first thing to remember here is that dating is all about finding a person that you want to eventually dedicate your time, resources, and self to. If either of you finds that the relationship is one that you are not necessarily committed to, it is better to find out and have the opportunity to date others before a commitment is made. The second thing to remember is that open communication is a good sign in a relationship. That being said, I do not believe that sharing details about your "crushes" is the best thing for a relationship. Instead, I would recommend working on improving the relationship as best you can. It is a wonderful thing when we can feel that we have given our best efforts on something, especially something as important as the act of loving.
Here are a couple things that you can do to improve even a long-distance relationship. Start by downloading the Gottman Card Decks App here https://www.gottman.com/couples/apps/. While on the phone or video chat, try asking each other some of these questions so that you can build a deeper knowledge of one another. Some may seem silly, but they help you know the other person more intimately. It is also helpful to make sure that you are having regular communication with each other. Some situations make it very difficult to communicate, but if at all possible, daily communication via phone or video chat would be best. Even if it is just for 30 minutes a day, really dedicate your time and attention to each other during those calls. Next, it can be helpful to know each other's love languages so you can show each other how much you really care. Take the assessment for the 5 Love Languages and talk about the results together. You can find the assessment here: http://www.5lovelanguages.com/profile/
Attraction to other people is completely normal and involves biological processes. Intimacy, on the other hand, creates real connection and dedication to each other. Learn about each other, spend time together, and you will create intimacy.
---
View 8 other answers
More Answers