How would I know if I have the right therapist?
How do you know you have the right therapist for you?
How would I know how to "train" my therapist to be able to give me what I need from treatment?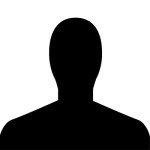 Like with any helping professional, you need to feel comfortable and heard. If the therapist is not the right one, you will definitely know during the first session. There is no 'training" a therapist. I believe there has to be an openness in communication and a clear understanding of goals and treatment expectations.
---
View 123 other answers
More Answers