How would I know if I have the right therapist?
How do you know you have the right therapist for you?
How would I know how to "train" my therapist to be able to give me what I need from treatment?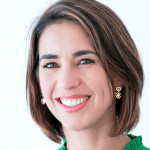 Like any other relationship, the relationship with your therapist needs to be based on TRUST and good chemistry. The right therapist for you, might not necessarily be the one that gives you what you think you need from treatment. The right therapist for you might be one that, after taking enough time to get to know you better, challenges dysfunctional thoughts and points out incongruencies to further explore certain topics and personal dynamics that could help you expand your inner experiences, and grow. This work should always be done considering your personal goals that brought you to therapy in the first place. Therapy is an invaluable experience, but it is hard work... It should be challenging. No one strives in their comfort zone. Even so, the relationship with your therapist should feel warm, authentic, and non-judgemental. Assuming that you chose a professional with the appropriate credentials to practice as a therapist and that you can trust his expertise, I suggest you give your process some more time to see what else you can discover about yourself. If for a reason, you feel like you can't trust your therapist, then I would take that as a sign of possibly not being the right match for you.

---
View 123 other answers
More Answers