How do I overcome my anxierty and depression?
I'm facing severe depression and anxiety and I just feel like I'm going through a lot. This really distracts me and I cant get my mind off the things that are bothering me.
How do I overcome this anxierty and depression?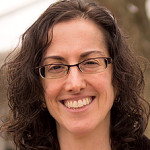 Life can bring us all kinds of struggles. Depression and Anxiety are very common reasons people come into counseling. Both can be debilitating. Sometimes when life struggles and stresses build up anxiety and depression become prominent. Learning tools to ride the waves of life is a core part of counseling. If you are ready to manage the symptoms and come up with a plan visit staceybshapiro.com for more information.
---
View 5 other answers
More Answers