About a year ago I found out my husband had cheated on me
Cheating is something unacceptable for me but because we have two daughters I decided not to break up the family.
However, now I am struggling to forget and forgive what happened. I feel like I cannot trust him. Without trust, I cannot stay in this relationship. On the other hand, I do not want my children to get hurt. I'm not sure how to move forward?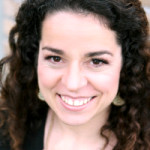 Rebecca Wong
Relationship Therapist & Connectfulness Consultant
Let's just start with acknowledging that trust is huge and betrayal hurts. You're entitled to your feelings; all of them and you need to know that your husband understands you. That said some ways are more effective at rebuilding and repairing relationships that others. I am a big fan of The Gottman Method for couples therapy, especially following infedienity. You can read about this approach in Gottman's books: "The Science of Trust" and "Making Love Last" and/or you can seek a Gottman Certified couples therapist here: https://www.gottman.com/private-therapy/ 
---
View 3 other answers
More Answers