How would I know if I have the right therapist?
How do you know you have the right therapist for you?
How would I know how to "train" my therapist to be able to give me what I need from treatment?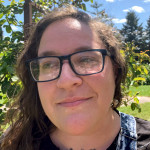 Birch Snogles
Sex therapy for LGBTQ+ Individuals, Couples, and Relationships
Knowing you have the right therapist starts with checking in with how you are feeling in your body during the session and before a session begins. Is there an ease to the session and do you feel safe enough to open up and share. Research shows that the therapeutic relationship is one of the biggest factors in therapy being helpful to clients. Training your therapist to give you what you need from treatment is tricky, I think it is the therapists job to create the space for you to share your needs and remain curious as to what your goals are.
---
View 123 other answers
More Answers