How do I tell a girl that I crossdress?
I crossdress and like to be feminine but I am attracted to women, but yet that seems to bother girls I date or ask out.
How can I approach them about it? should I hold back and keep it a secret, or should I just be up-front about it. I wonder if i should stop or if I should continue to do it since it makes me happy. What should I do?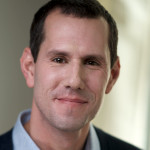 David Klein
Humanistic, LGBT-Affirmative Psychotherapy for Individuals & Couples
It would be my professional opinion that the desire for you to keep it a secret at all, while yes I could see it as "giving you a chance with a girl," is something that might be more about a discomfort for you. If you are comfortable with your kinks and fetishes (if I may call it such, not my intention to pathologize in any way though), then be as open as you want to be. But I also don't know that you need to be announcing it as part of your online dating profile (because you do say it "bothers girls I ask out" which to me implies that that is what you're leading with.) My hope is that people don't make dating decisions based on your kinky behaviors, but more likely that they would make decisions based on your own comfort and security with said kinky behaviors.
---
View 5 other answers
More Answers