How can I get my husband to listen to my needs and talk to me?
I tried telling my husband I was depressed, and he ignored me. He said "you're always sad or depressed." And he picked up his phone and ignored me. I said, "Please don't exaggerate, that isn't true." And he said, "Whatever babe. You just want to be sad."
How can I get through to him so he will take me seriously?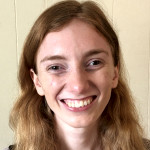 Cynthia Finefrock
LPC Associate, supervised by Martin K. Shaw, LPC-S, LMFT and Christy Graham, LPC-S, RPT-S
It sounds like your partner is avoiding you by dismissing your feelings. I'm wondering what is at the root of his discomfort. Couples counseling to teach intentional and effective communication would be a helpful next step. Psychoeducation for your partner to learn about mental health and depression would help him to become aware of fact vs. stigma. I wonder how explaining to him how his actions effect you and asking him to have a conversation without his phone would go...
---
View 12 other answers
More Answers