How do I deal with a lack of intimacy and partner's addiction to solo sex and porn?
I believe my partner has a masturbation and porn problem. He masturbates daily, even when I am lying in bed sleeping beside him. We have sex once a week. He is rough and worries about his needs. He never touches me, and treats me like a porn star, wanting to finish on my face or chest.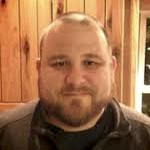 It sounds like your in quite a rough place, my recommendation just based on what you type might warrant a visit to a psychotherapist to resolve what may be going on, I am not entirely sure but it sounds like he might have a bit of a sex addiction problem. One thing you need to ask yourself is "Am I happy?", "Do I feel loved?", these are deep questions, but the answers to those questions will give you a direction to travel in.

---
View 2 other answers
More Answers