Why does my husband like dressing as a female in our bedroom?
He wants to wear makeup and heels. He even tucks his penis away to resemble a vagina. He wants me to wear a strap on and have anal sex with him. I have tried this for him, but I don't like it and have told him so. He keeps making comments about it and says he can't live without it.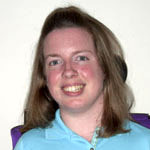 It sounds like you may be asking two different questions.
With regard to what you said about your husband dressing as a female in your bedroom, I wonder if you would consider asking him more about this. If you choose to do that, I would suggest that you ask him whether a certain time is a good time to have a conversation and asking questions for five minutes or more that are related to you learning more about his experience. This can be difficult to do at times, particularly when you may want to offer your own opinions or become very anxious or of type. Consider thinking of a phrase that may help you to stay calm during the discussion. It may be helpful to think of yourself as asking questions as if you were an investigative reporter and using questions that start with words like "what, how, who, where, when." Questions that start with "why," can be very difficult to answer for some people and can be overwhelming because it often links to answers involving emotions that may or may not be understood.
Also try restating what your husband is saying to make sure that you are understanding correctly. If what he is telling you is different than what you have heard or thought of for many years, it may be challenging to follow his meaning initially. Remember that listening to your husband does not imply agreement with what he is saying, just that you are following and looking to understand what he is experiencing. I also recommend sticking to one topic for the conversation, but this could be done with many different topics over time.

You could also see if he would be willing to have a discussion where he listens like an investigative reporter to learn more about the experience that you are having.
As far as what you mentioned about the sexual experience, maybe if you can discuss what it is that you don't like and/or understand what it is that he does like, you could see if there is some middle ground here. It depends on what you both prefer.
These types of conversations can be difficult to have for some couples, at least initially. Having structured conversations, such as the ones I've described briefly above, can feel awkward initially, but the reason it can be helpful is because it can lead to further understanding in a way that decreases the chances of having an argument.
Also consider seeing a therapist in your area who specializes in couples to discuss some of these ideas.
---
View 2 other answers
More Answers