I want to feel more comfortable around people
My son was diagnosed with autism a few years ago and I stopped working so that I could take care of him. I also was dealing with an abusive relationship (mentally, physically, and emotionally). Now I live like a recluse and I always feel nervous around people.
How can I feel more comfortable around other people?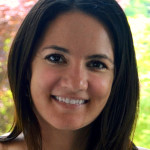 It sounds like you have taken on a caretaker role for a while as well as experienced some pretty severe interpersonal trauma. It makes sense that you would feel nervous around people. Working through the trauma of an abusive relationship in itself can be a difficult process. And then to add on the caretaker part can make things even more difficult.
First off, you may want to seek support to work through what you have experienced. Many cities offer support with survivors of domestic violence and there is a hotline to help with this 888-724-7240 as well as online resources. Processing the isolation of this relationship as well as working with your son can help to overcome the anxiety related to others. Accessing autism support networks may be of support as well. Other parents that will understand your experiences are a good and tend to be safer place to start in attempting to connect to others.
Very importantly, go slow and be kind to yourself as you begin to adapt to a new life of allowing others to care for you as you so clearly have for others.
---
View 8 other answers
More Answers