How do I get over a coworker?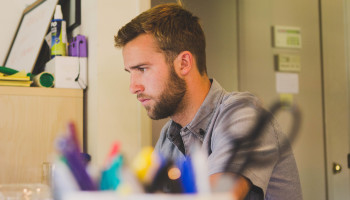 I've worked with this guy for about three years now, and I knew the first time I saw him that I was attracted. Over time, he became a very dear friend, and we talked about our relationship problems, family, dreams, and so on. There was always flirtation with us, and one day pretty recently, it progressed to making out. We agreed to keep it quiet, and we did, but in the back of my mind, I hoped it would become something more. It didn't, and three months later, I'm still not over it.
I'm trying so hard to maintain the friendship because that's what he wants. We're no longer in the same office, which I thought would help me get over these feelings, but we still talk about work, and he's constantly touching me, so I'm still very drawn to him. He's a hugger and such a sweet guy, so I find myself fantasizing all the time about what could have been and what could still be, but he's clearly not interested. He's younger than me and prefers model types, but I see him checking me out a lot, which gives me hope. How do I get him out of my system and still maintain the friendship?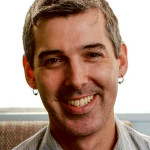 It sounds like you have mixed feelings and motivations - which is understandable. On the one hand you want to get over him, on the other you are still holding out hope for something more. It will be really hard to let go of him and create friend boundaries so long as there is a part of you holding on to the idea of something more. If you are being really honest with yourself you might need to acknowledge that you are not really striving to get him out of your system - that you have not really given up hope of having a relationship with him. If you are whole-heartedly committed to moving past the sexual and romantic parts of your relationship and just having a friendship than refraining from all the touching would be a good place to start. It is hard to "just be friends" when all your sex and bonding hormones are coursing through your veins.
---
View 2 other answers
More Answers